Where did it all begin?
It all began in the small South Jersey town of Somers Point. I was born at Shore Memorial Hospital as a little 6lb 4 ounce baby. I grew up in that same town; riding my skateboard, playing hockey, and getting into trouble with my friends.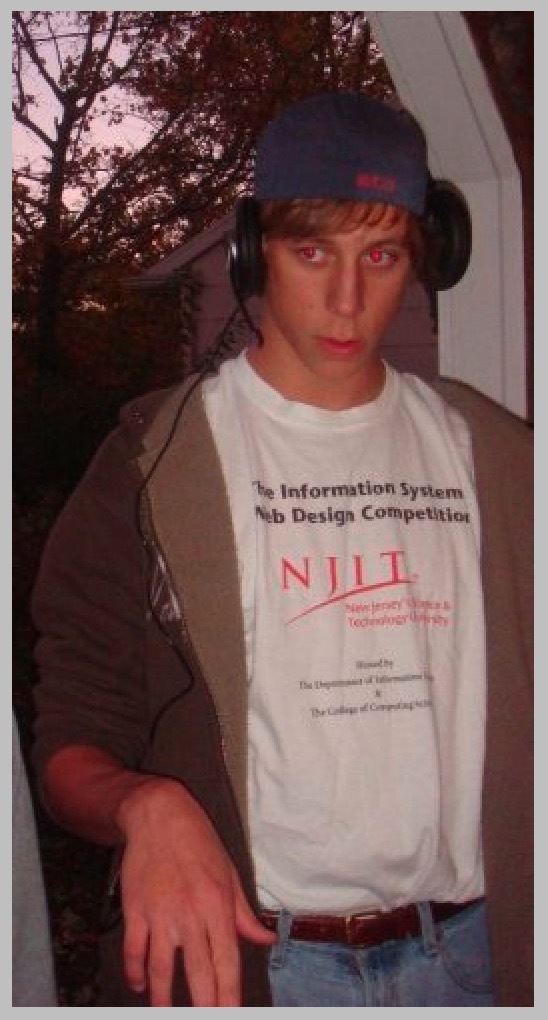 How did you get into design and development?
When I was a teenager, I was on that same skateboard when I was trying to do a trick that was well out of my skill level, when I fell and compound fractured my elbow. When I was walking back to my house to have my mom take me the hospital, my really good friend was trying to convince me to let him pop it back in because "mountain climbers do it all the time".
Luckily, I did not let my friend do that, and instead, I went back to that same hospital I was born in, and proceeded to wait in the emergency waiting room for a few hours. When they asked how much pain I was in, I think I said like "4" or something and my mom was like "what?? your bone is literally sticking out of your skin". They proceeded to see me and broke my arm back into place, and I went on my way.
A few weeks later, I casually mentioned to my mom, that I like, you know, I couldn't feel any of my fingers. She was way more alarmed than I was. We went back to the hospital, and they noted that this bone in my elbow (it's the size of a dime, you can feel it on the inside of your elbow), had broken off and was lodged into my joint, pinching all of my nerves.
I proceeded to have surgery to remove the bone (it's in my baby book!), and my 6 week recovery time turned into a 6 month recovery time.
While I was recovering, I couldn't go to gym class. Instead, I spent time in my school's library. I wasn't allowed to play games or anything, so instead, I opened up this little program called Macromedia Flash and I started messing around with keyframe animation.
I was able to draw frame-by-frame animation and playback really simple stick figure videos. I could draw them out, hit export, and have the video play immediately. Instead of the video playing the video immediately, I wanted to add in a "start" button, so users could play the video on their own time. This was my first real foray into programming.
I created a movieclip symbol in Flash, added a click event to it, and scripted a gotoAndPlay(2);  ActionScript function to it. After a few hours of messing up the syntax (understand I had no idea what I was doing), I finally got it to work. I skipped around my house like a mad man screeching "I got it to work! I got it to work!" after leaping from my family computer in the kitchen. From that point on, I knew what I wanted to do. 
Oh okay you weren't kidding about this online recipe joke
Oh, yeah, no, I am super leaning into this.
Where did you go to school?
I applied to a few colleges while in high school. I knew I didn't want to go to a super big school where I would be lost, but I knew I needed to get out of Somers Point, New Jersey. I ended up going to Johnson & Wales University in Providence, Rhode Island. They had a ton of experiential education programs, and I was excited to get into the industry right away.
During my freshman year, I pulled a few all-nighters grinding on projects and I absolutely loved it. I started hanging out with upperclassmen and got more involved with extracurriculars like AIGA. I started going to drink-and-draw events at bars, collaborating with friends on side projects, and overall just finding myself as a young designer and developer. 
Later that year, I dropped out of my assigned work-study and got a gig at the Dean's office in the College of Business (COB). A club in the COB found out I knew how to use Photoshop and quickly drafted me into their ranks. I worked as a graphic designer on the JWU Advertising Team for the StateFarm campaign. We ultimately ended up getting third in regionals, but it was still a blast to be a part of.
In my Sophomore year, I came back to the ad team working on a new campaign for JC Penney. My role was a little more elevated this time around, as I was the main art director on our 32-page plans book, and in charge of creating most of our advertising. We came in first in regionals that year and were able to travel to San Diego for nationals, where we placed 4th overall in the country.
In my final year (I graduated in 3 years because I took extra classes each semester), I was the lead creative director on the ad team for our Nissan campaign. I was in charge of all creative, the main keynote slides and presentation, as well as the final plans book. I lived and breathed this gig. I slept in the lab. Teachers in the lab the next morning would be quiet in their 7:40am classes because I was still sleeping in the backroom on the couch. 
In my final year, I also had an internship at 38 Studios, where I would later work part-time. 38 Studios was a video game company founded by Curt Schilling that moved to Providence Rhode Island in 2012. I was picked up to work on the Digital Presence team to bring our properties to life on the web. I worked within a close team of veteran designers and developers to construct websites for our intellectual property, as well as a new Single Sign-On solution for all of our games. The studio ultimately folded right before I graduated, I learned a ton and had so much fun there.
Fast forward back to the ad team, we ended up winning regionals again and the school shipped us to Austin, TX to compete at nationals. We ended up winning third place at nationals, but we also won the Best Plans Book Award. I literally cried when they announced it at the annual AAF foundation.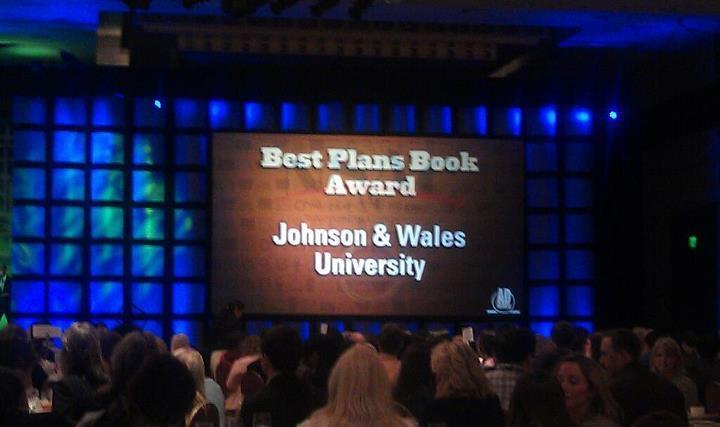 Wow, this is really long

Yeah, I did not think about how long this "Online-Recipe-Intro Long" joke would go. Thanks for sticking through it so far.
Okay wrap this up, what have you been up to since school?
Out of school, I joined Hill Holliday as a Creative Technologist. I was brought on as a broad t-shaped developer that could do pretty much anything that was thrown at him. I've figured out streaming various video codecs, constructing various REST APIs, multilingual and localized CMS solutions, and even IoT recycling bins. 
Over the years, I've taken on more of a leadership role. I manage a team, as well as run a few different accounts. It's so much fun to work on a multitude of accounts, with varying KPIs and requirements, in an ever-changing environment. 
I love getting to know all of our different clients and their different needs. Traveling to different meetings and getting to truly know our clients and their business is what makes it all worth it. I love moving the needle and improving the overall user experience for our client's customers. 
It's crazy to think about how I started all of this with Macromedia Flash with a temporarily crippled teenager trying to get this his stick video to play on-demand, but here we are.

Okay so what is your bio
Rob is a true internet hero at Hill Holliday. He's been heading up the Creative Technology team with his wide range of work on APIs, chatbots and personalized websites. He's an integral leader of the digital strategy, creative, and tech innovation teams, who has brought standards, accessibility, and design-at-scale to the wider team.
While this Johnson & Wales graduate may be an awful cook, he's turned his B.S. in Graphic design and Digital Media into an award-winning portfolio that consists of realtime digital billboards, multilingual content management systems, and even AAA video game titles. Rob works on every client under the sun, from the City of Boston to Chili's, Bank of America, Party City, Frontier Communications, Novartis, and Janssen Pharmaceuticals.
This is over 1,300 words. Thank you for coming to my TED talk.