Is Ja Rule in Jail?
Posted: Reading Time:
After watching the two Fyre Festival documentaries on both Netflix and Hulu, it was pretty crazy to me that Ja Rule didn't get any jail time for his involvement in the festival. I thought it was only a matter of time before he would be sentenced for scamming all of those would-be party goers.
Inspired by Shemx500's earlier project, IsDMXinJail.com, I figured I could create a similar parody site for Ja Rule. That same evening that I watched the movies, I spun up a quick static site generator hooked up to a JSON feed to catalog Ja's run-ins with the law. It hasn't been viewed much since those Fyre Festival documentaries ran since Ja is still a free man, but in the event that his luck changes, IsJaRuleInJail.com will be ready.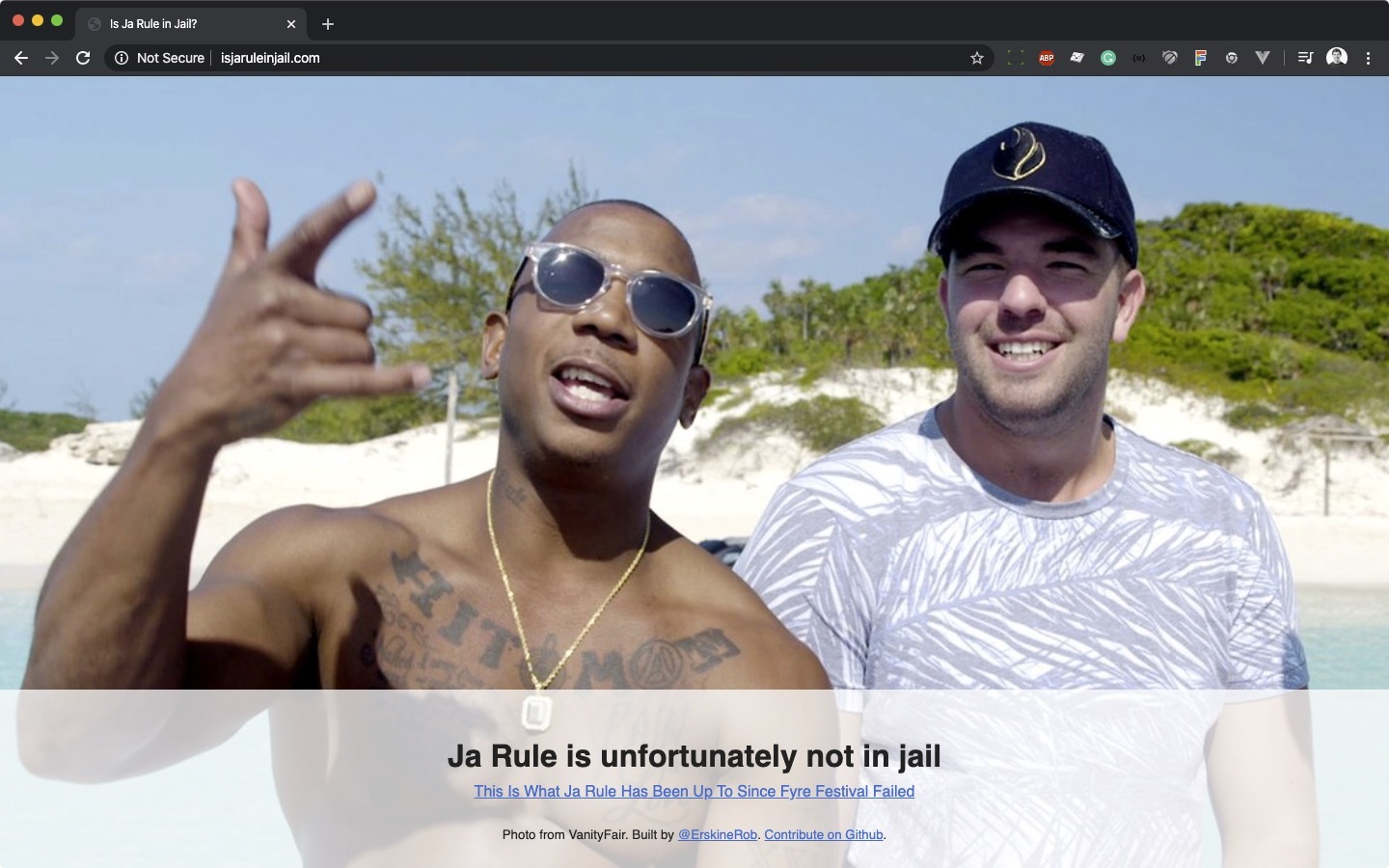 Do you have a dumb idea (like this one) that you're looking to collaborate on? I'd love to help. Reach out to me on my contact page and let's be the next Billy McFarland and Ja Rule!