Saved by the Scan
Posted: Reading Time: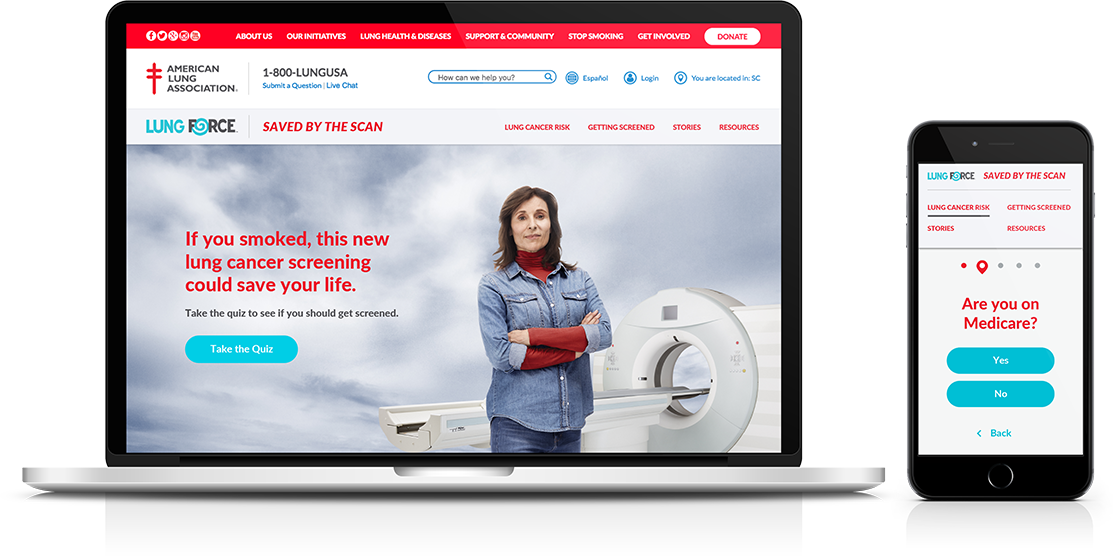 Lung cancer is the #1 cancer killer in America. That's because early-stage lung cancer is asymptomatic, so most people don't even know they have it.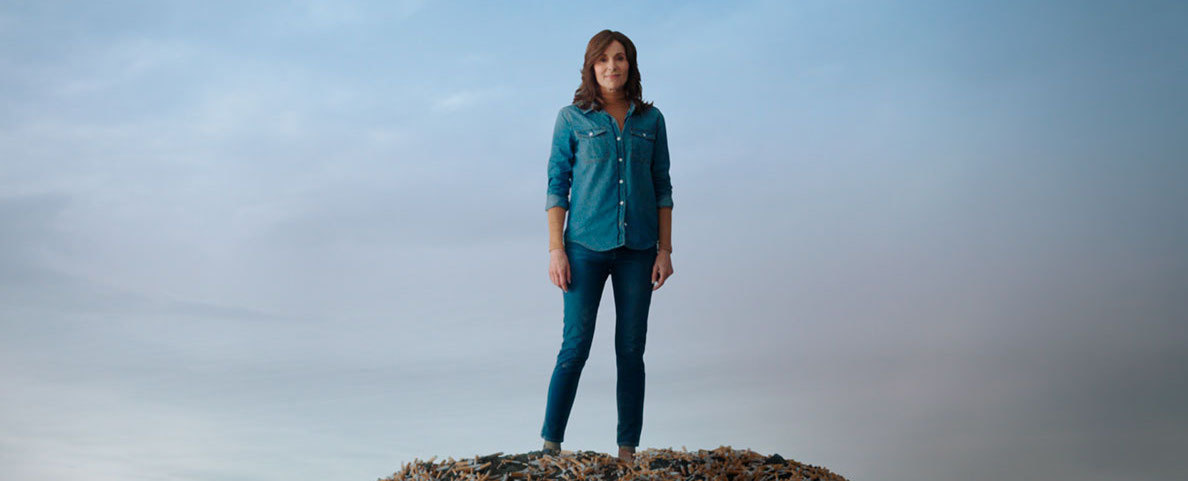 Using Technology to Detect Lung Cancer
Now, however, we can detect lung cancer early with a routine screening — the low-dose CT scan.
At Hill Holliday, our mission was to create a message that would lift the stigma surrounding lung cancer, and empower former smokers to start screening and get saved by the scan.
We brought the idea to life with Academy Award-nominated cinematographer Rodrigo Prieto. He brought a unique film perspective and created a piece that dramatizes the journey of a real former smoker, from the struggle of quitting to the ease of scanning.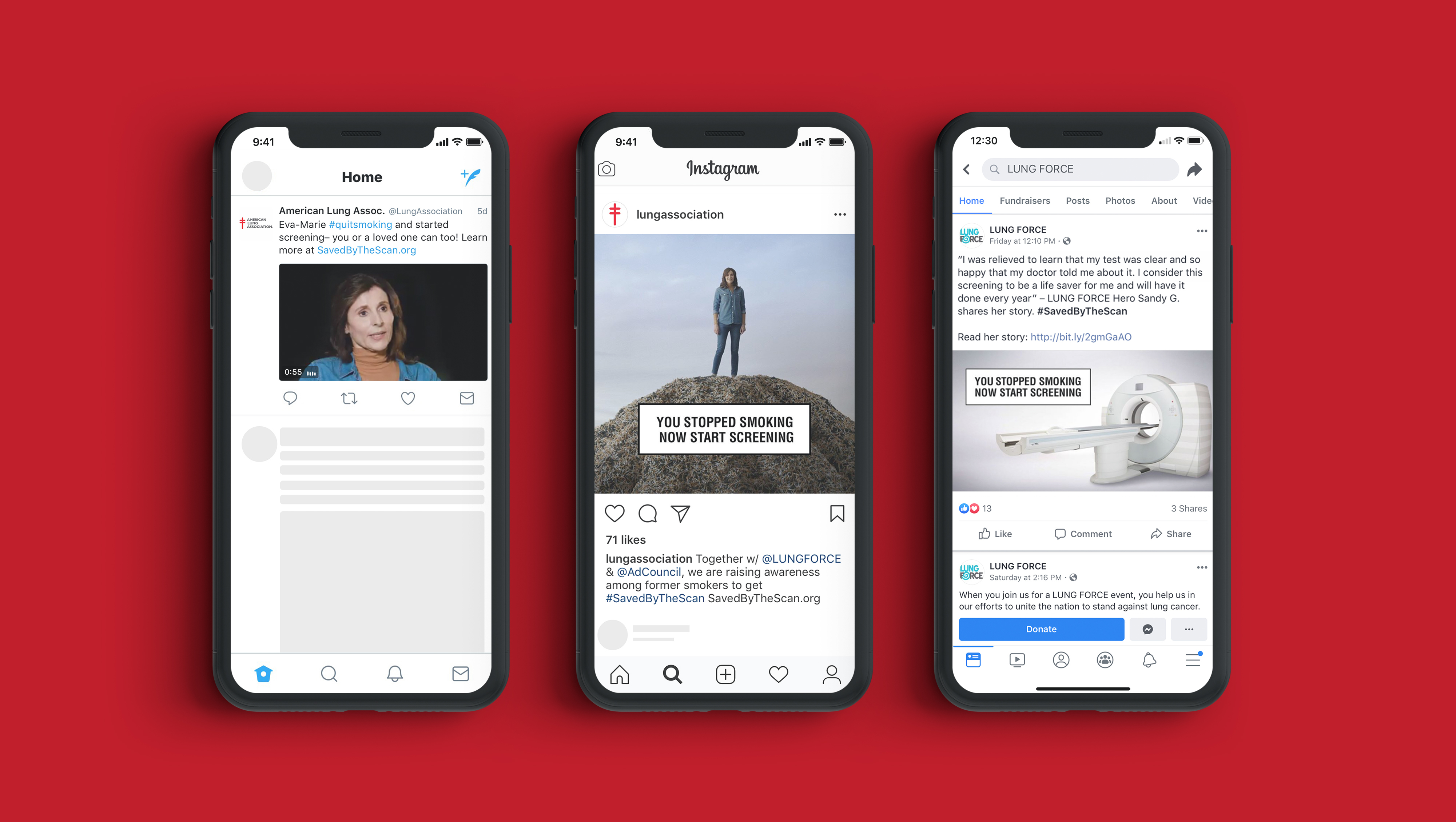 What drew the Hill Holliday team and Rodrigo to this project was its importance. It's not often that we get to make advertising that saves lives. We all know a friend or family member who was affected by this disease. As we spent months working on this project, one thing became increasingly clear — this one was personal.
Along with the 30-second spot, we used the visual of a lung cancer survivor conquering a massive mountain of smoked cigarettes. The campaign includes print, outdoor, social executions, and digital, the last of which I led both internally and with the client.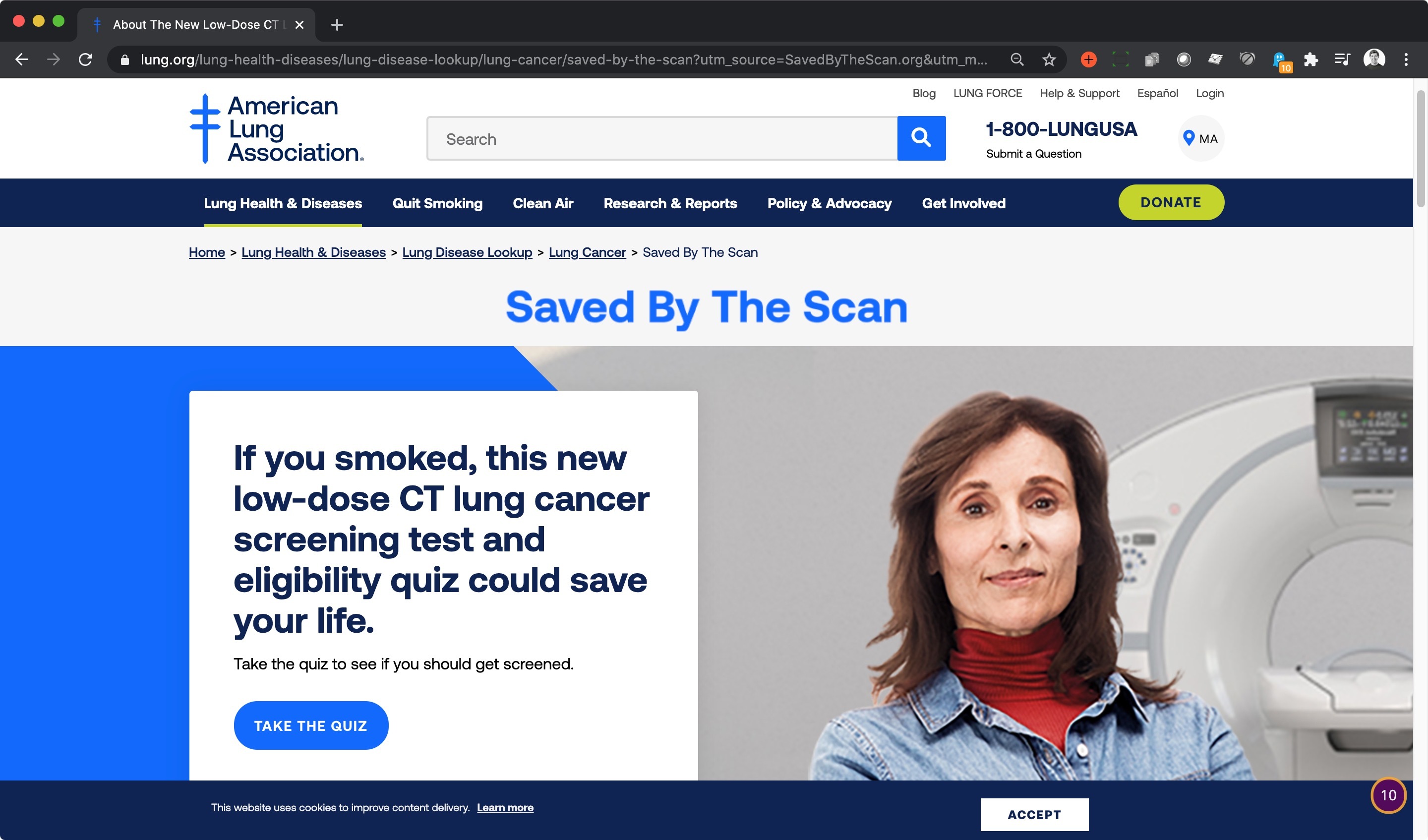 Bringing Digital to Life
The number one KPI of the campaign was getting users to take an interactive quiz that almost acted as a "calculator" that would collect the user's age, how long they've been smoking, and how many cigarettes they smoked a day. Our quiz would crunch all of that data together and then let the user know if they have a risk of lung cancer, and then present them with a tool where they can enter their zip code to find a testing center near them.
We worked really closely with the American Lung Association (ALA), as well as the Ad Council to bring this to life. We had direct access to ALA's Kentico CMS where we were able to log in and upload our custom code that contained all of the content and functionality of our SavedbytheScan.org microsite. 
Prioritizing Accessibility
We knew that our demographic for getting tested was going to skew much older, in the 60s+. We wanted to ensure that our audience was able to use the site, and most importantly, be able to take the quiz. We painstakingly took care to ensure that the quiz was entirely accessible with a keyboard, as well as making sure that fonts were large enough and there was enough color contrast to cognitively tell what is going on with the site.
The Ad Council loved our oversight with accessibility, that they even asked us to co-present a talk at SXSW on the importance of accessibility. While our talk wasn't excepted, the Ad Council extended an invitation for me to join their UX Advisory council. They even featured me in their Champions for Good series. 
Thanks to the Team
As always, I couldn't have done this alone. A huge shout out goes out to Max McClaskie for helping out with dev and the development of the interactive quiz. Sam Catoggio was incredible on the design side as well. Wes Grusmark killed it on the digital production side.
Looking for help with your own non-profit project?
Working for a non-profit and need some help? I'd love to help.