World Ocean School
Posted: Reading Time:
World Ocean School is a 501c3 organization that provides experiential educational opportunities for at-risk youth in Boston and St Croix aboard a 90-year-old schooner, The Roseway. A dedicated crew devotes themselves not only to the boat but to their students as well.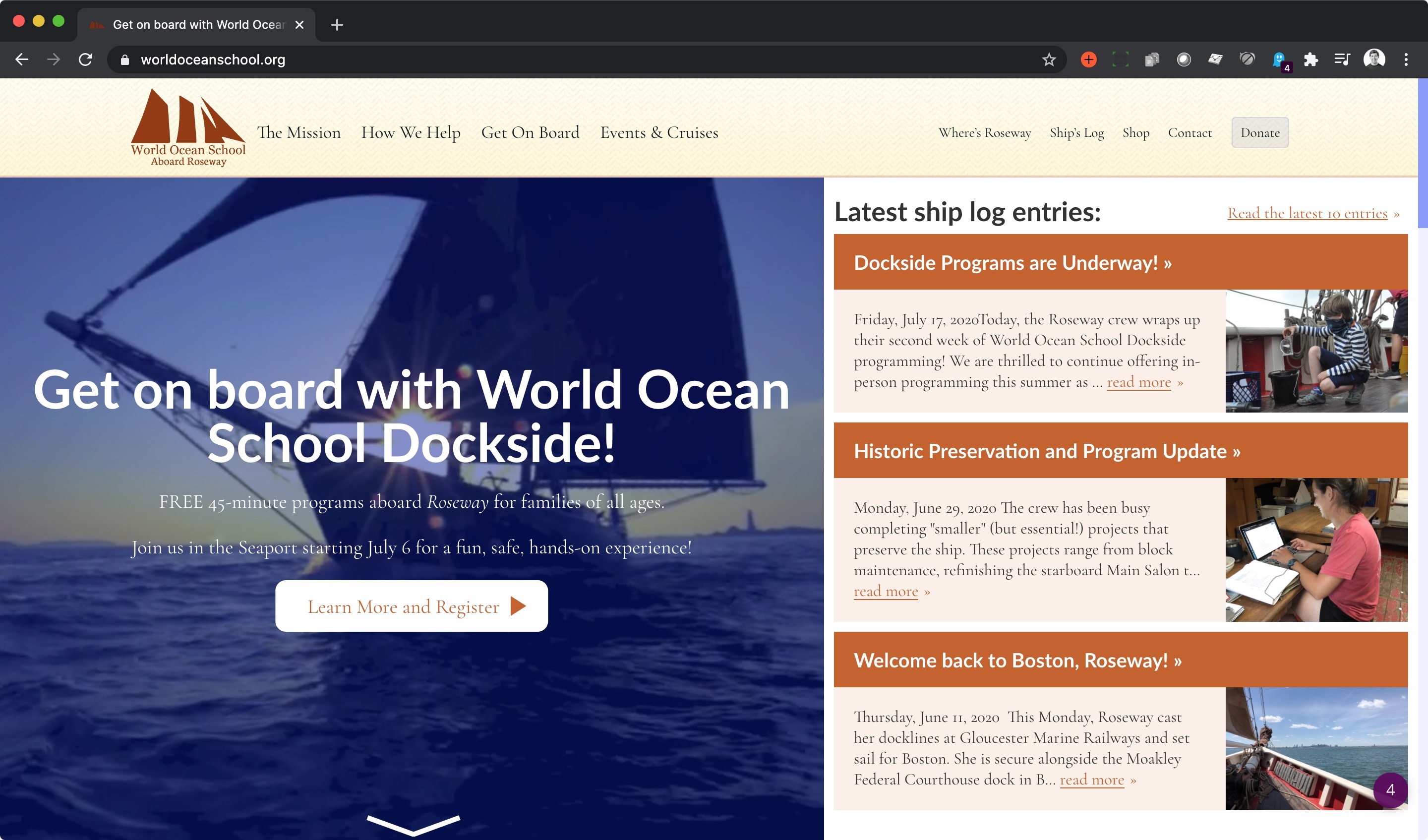 It was really hard to find relevant photos for this case study, and that is because World Ocean School and the Roseway are so much larger than me. This organization has touched thousands of student's lives, and I'm lucky to have been part to bring their marketing to the next level. 
Throughout my career with World Ocean School, I helped raise over $500,000 with the software I wrote and invited numerous friends onto her deck. I supported a unique event called "walk the plank".
It was a unique event where patrons, submitted by their community, would raise money, and the top raisers would hop into the Boston harbor with their friends and family watching. 
Are you a non-profit or public entity that needs help raising awareness or raising consideration in your respective field? Well, I'd love to help.