PartyCity.com
Posted: Reading Time:
We helped Party City launch a new e-commerce site in 2018 for the first time in a decade, just in time for their profit-driving Halloween season.
With 150,000 products, 60,000 categories, and increasingly high customer expectations for buying online, the website is integral to their business but was seeing year-over-year decreases in sales and organic search traffic.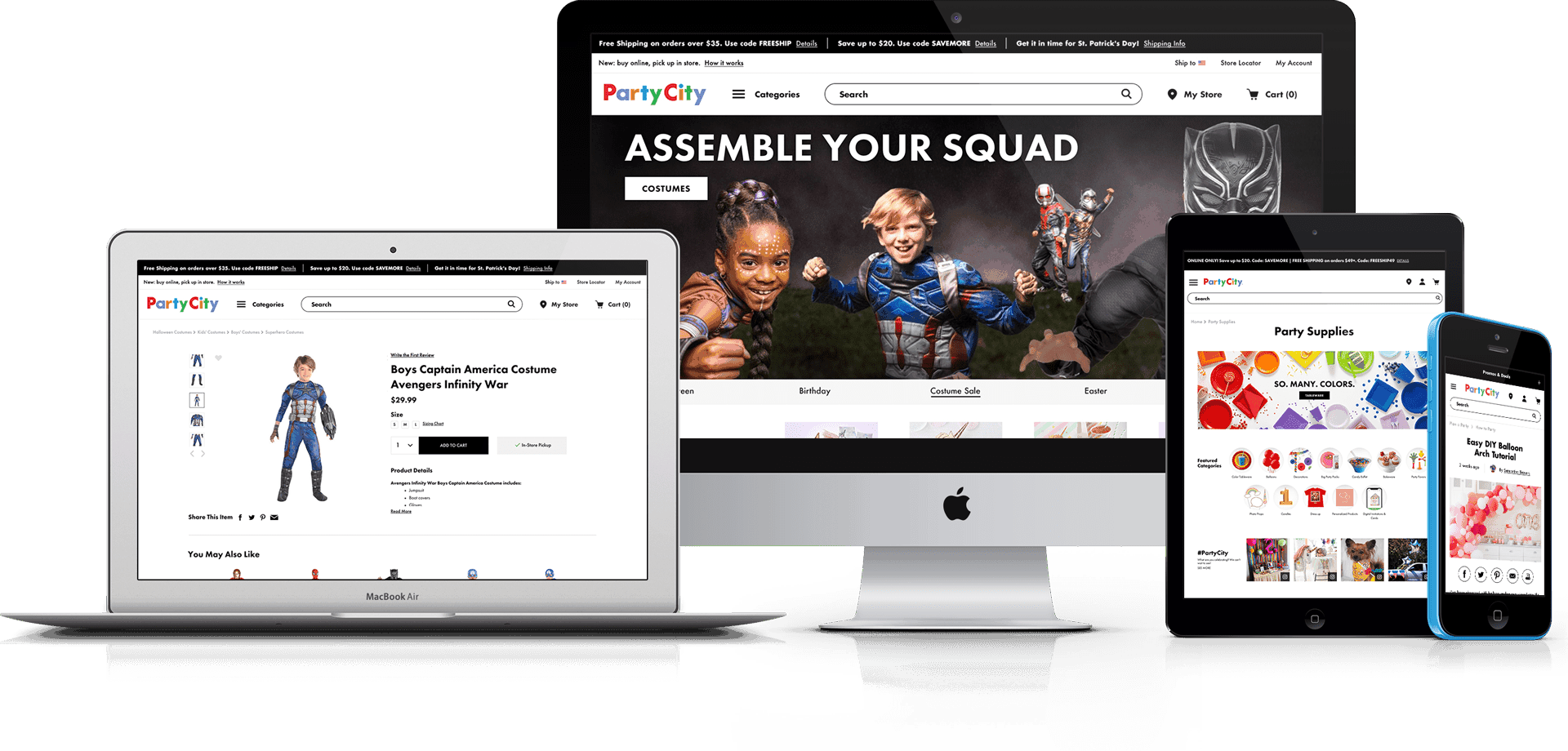 We made some big shifts to ensure the website was moving their business forward, not holding it back. Purchasing party supplies is now a seamless, fun experience that mirrors customer needs and mindset. Customers can make their Instagram and Pinterest party dreams come true with help from a new, shoppable how-to content destination. The Party City team can now make updates to the site in hours instead of weeks on a custom content management system. And, an overhauled technical infrastructure minimizes load time and eliminates maintaining separate mobile and desktop sites.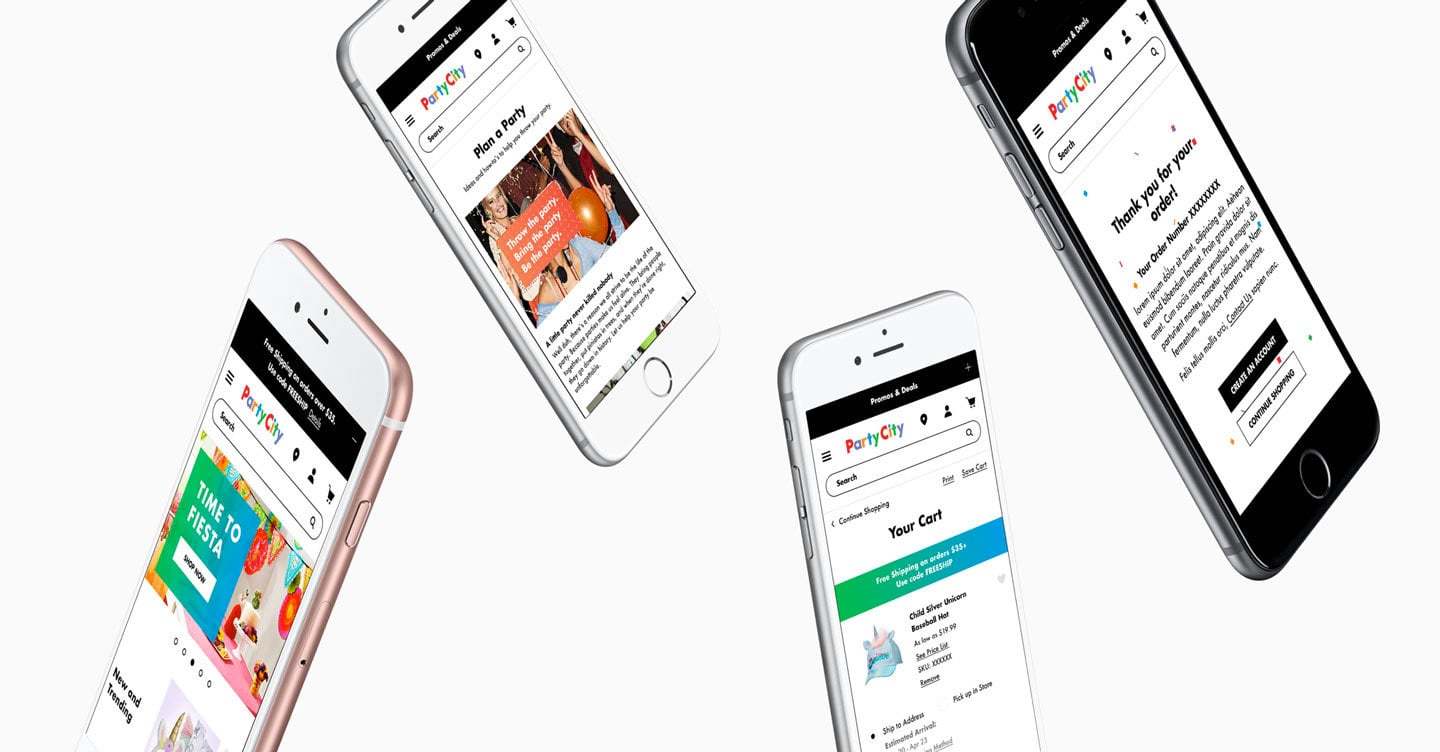 The modern and fun design was unique to Party City's brand and built mobile-first for speed and performance. Machine learning and Einstein technology served up related products for a more personalized and helpful experience.
Having Fun with It
While this project was super stressful, it was also a lot of fun. We were able to weave in a lot of surprise-and-delight features and designs that our clients were thrilled about it. While we were responsible for the check-out flow, inventory, and account registration, we knew we really wanted to bring the party to partycity.com. 
Do you need help with an ecommerce project or a huge site redesign? I'd love to help and learn more about your team. Feel free to hit me up.